Trilenium Casino – Buenos Aires, Argentina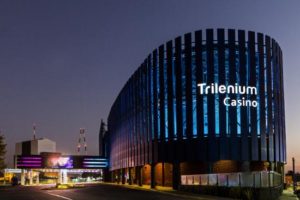 Buenos Aires, Argentina, is known for being a hotspot for gamblers across the globe and the Trilenium Casino is considered to be the largest in the area. Owned by Gruppo Boldt, this casino boasts 237,000 square feet of casino floor space that will provide a large variety of gambling options for visitors, regardless of their experience level.
Before heading to the gaming tables, guests will be able to enjoy local cuisine at one of the three restaurants that can be found in Trilenium Casino, or they can enjoy a drink at the casino bar. Trilenium Casino also offers guests accommodation in their hotel as well as special events and conferences in the expo centre.
Trilenium Casino has 74 gaming tables offering gamblers diversions such as Poker, Punto Banco, 3-Card Poker, Craps, American Roulette, French Roulette and Blackjack. They are also the proud hosts of weekly tournaments in a variety of different table games.
This Buenos Aires casino also has a collection of 1,800 different slot machines. These are a convenient gambling activity that virtually guarantees satisfaction to any player, even if they have no experience. Opt for games such as video Poker, online Roulette or conventional slot machines.