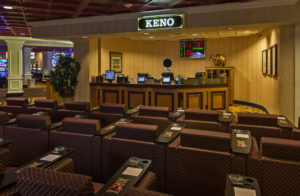 Forms of a lottery have existed in society for many centuries, and across many cultures across the world. There is something about having the chance to win big that stimulates our senses. Those big sums make our eyes light up, and we always hope that we can be winners. Keno is an online casino variant on the classic lottery. If you have played any form of lottery before, then it will be very easy for you to pick up the rules and gameplay involved in Keno.
Keno consists of separate games. In each of these games, it is up to the player to pick numbers that they think will come up in the draw. These picks are also referred to as 'spots. In a usual game, a player can pick from 1-15 numbers. There are different prizes involved depending on many numbers they match in the draw.
Once the picks have been made, the drawing of the numbers is made. A total of 20 numbers will be shown, and there will be prizing depending on if any numbers are matched with the spots. The biggest prizes are reserved for picking a large amount of correct numbers. Many online casino sites offer Keno and it can be an engaging experience. There is a thrill when the numbers are being drawn, and you can chat with others involved in the same game.