Best Blackjack Tables in Vegas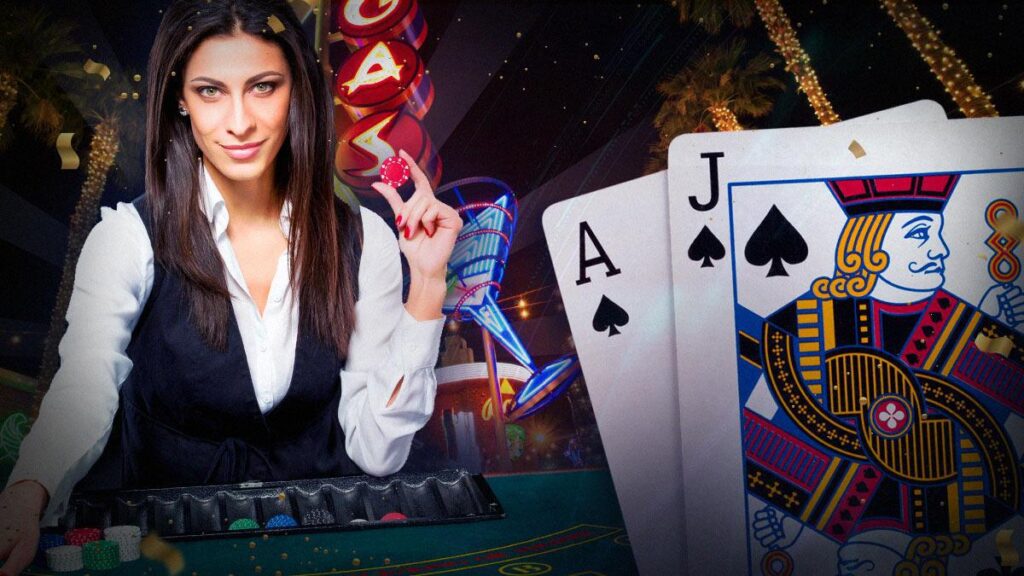 According to gambling experts, the quality of blackjack tables has experienced a severe decline over the past two decades. There is no doubt that the internet has affected the world's most popular table game, as it has made information about strategy and card-counting widely accessible. Thus, some operators have had to resort to no longer providing surrender in shoe games, and others have begun hitting on soft 17.
That said, there are still many decent spots throughout Sin City where players of all-size bankrolls can enjoy themselves at tables of twenty-one. It is worth noting that online blackjack might have the lowest table limits in the United States. Therefore, those on a budget may want to check out one of many such platforms. Almost all of them feature the game in its software variation and the live dealer format.
Circa Resort & Casino – Best High-Limit Games
Located on 8 Fremont Street, the Circa is a 512-room hotel, a two-story casino, and a three-story sportsbook in one. It opened on October 28 of 2020, and is currently one of the hottest spots in downtown Vegas. Brothers Derek and Greg Stevens own this casino, as well as several others in the downtown area. There is a section on this venue's second story that features six-deck tables where the dealer does not hit on a soft 17. That is a rarity to be taken advantage of if you ever find yourself in Vegas. The Circa incorporates modern design and is the tallest building on Freemont Street.
California Hotel & Casino – Lowest Bet Minimums on Fremont Street
Opened in 1975, you can find the California Hotel and Casino on 12 East Ogden Avenue. It has a Hawaiin theme and boasts an 85,000 square-foot gaming floor that houses over one thousand slots and around thirty table games. Blackjack gets featured on fourteen tables here, and some offer a minimum bet as low as $3. Most of the twenty-one options at the Cal have 3-2 odds and a house edge of only 0.6%. It is an excellent spot for casuals and those on a budget.
Lucky Club – Lowest Off-Strip Bet Minimum
The Lucky Club Casino and House is a gaming and hospitality venue that Lucky Silver Gaming owns and operates. That is one of the more diverse hospitality companies in Las Vegas that runs multiple hotels, restaurants, and casinos throughout the Valley. Though this 15,000 square-feet establishment mainly focuses on slots, it also features four six-deck blackjack tables, where the minimum bets are $1, and the maximum ones are $100. If that sounds enticing, you can check out this spot at 3227 Civic Center Drive. It was previously called Budget Host In, Cheyenne Hotel, and the Ramada Hotel and Speedway Casino.
Golden Nugget – Best Variety
The Golden Nugget Las Vegas is the original Golden Nugget, launched in 1946 in downtown Vegas. There are now four more venues with this name, the Golden Nugget Laughlin (Nevada), and locales in Louisiana, New Jersey, and Mississippi. The conglomerate Fertitta Entertainment Incorporated operates all these venues under the Golden Nugget brand. As mentioned, its pride and joy is its Las Vegas locale, which features eighty gaming tables. The terrific thing about this casino is that it offers super-fun variations like Free Bet and Bonus Spin. The minimum limits for these games differ from table to table, with many accepting bets as low as $5 at 3-2 odds. If that sounds alluring, you cannot miss this Gold Rush-theme spot as it is smack-dab on 129 Fremont Street.
Golden Gate – Most Entertaining Dealers
The Golden Gate is one of the smaller and older hotels on Fremont Street. Though it has roots that date back to 1906, it officially got its name in 1955. In 2016, the Stevens brothers, the owners of the Circa, attained full ownership of this establishment and pumped money into its renovation, opening a retail sportsbook inside it in 2019. The Golden Gate features a 1930s San Francisco theme and a 12,000 square feet gaming floor. One of its main attractions is its dancing dealers dressed in skirts and tasseled brassieres. However, blackjack-wise, they are not the only reason to visit this casino. Yes, they add diversity to the gaming experience, but what also does that is the blackjack variations on offer here like Free Bet and the multiple 3-2 odds tables with house edges as low as 0.6%. The minimum wagers on most of these six-deck games are $5.
About the Author
Shelly Schiff has been working in the gambling industry since 2009, mainly on the digital side of things, employed by OnlineUnitedStatesCasinos.com. However, over her eleven-year career, Shelly has provided content for many other top interactive gaming websites. She knows all there is to know about slots and has in-depth knowledge of the most popular table games. Her golden retriever Garry occupies most of her leisure time. Though, when she can, she loves reading Jim Thompson-like crime novels.